888-720-3607
Torrance Air Conditioning
Fast, quality air conditioner and heat pump service.
Our SoCal summers are pretty nice, especially compared to the insane heat of Arizona, or the humidity of the Midwest. But that doesn't mean our summer days are always perfect. When the hot weather hits, a reliable cooling system is a must. When you need service, who do you call for quality air conditioning service in Torrance? The answer is HVAC Consulting @ 888-720-3607.
Torrance Air Conditioning Repair
It happens even to the best of us. What's that? An air conditioner or heat pump problem on a hot summer day. HVAC Consulting is the company to call when you have any type of cooling repair need. We're not only fast, but we diagnose correctly so that your comfort is restored as soon as possible. We're experts at helping you invest and stretch your money in the best, possible way. Call the leading Torrance air conditioning company today at 888-720-3607.
Family Owned Quality
A home just isn't home without proper comfort, and we deliver friendly, competitive services that our customers love. HVAC Consulting is a family owned business where we value customer relationships. You're not the proverbial number in the system, but a person that we care about, and it shows in everything we do. Call the Torrance air conditioning company who is a step ahead of the rest at 888-720-3607. We promise, you will be thrilled with the services we provide!
Service Reviewed:
Air Conditioner Repair
"Jeff, thank you for helping with our cities air conditioning problems for the past six months. Your professionalism and attention to details is second to none. Your care for customers and proposals submitted in a timely manner, aided in the bidding process for mutiple jobs. It is refreshing to work with someone who truly cares about their customers. It aids in my job peformance and lessions my burdens. If given the opportunity, I would work with him on other projects. I would also like to give my personal recommendation for his company."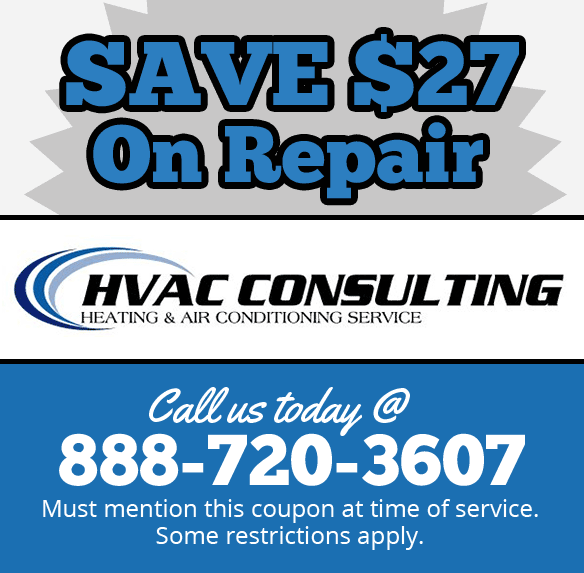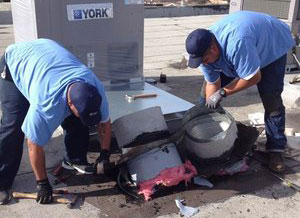 Request Service
Looking for quality Torrance air conditioner service? Contact us today!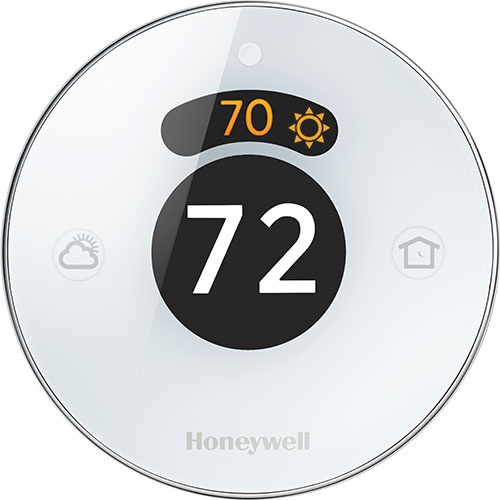 Honeywell Lyric Thermostat
Certain aspects of indoor comfort have come a long way in the last few years. Take thermostats for example: Now they don't just control temperature, but air quality too. And they can adjust themselves automatically. The Honeywell Lyric is one of the current leading thermostat options for homeowners. The Lyric uses Geofencing to track when you leave home, and when you're returning, and it makes adjustments to comfort accordingly. The result is better heating and air control and energy savings. Plus, the Lyric can be accessed from a smart phone, you can create comfort profiles, obtain weather forecasts, and more! Call the Torrance air conditioning company who will give you the latest in indoor comfort technology at 888-720-3607.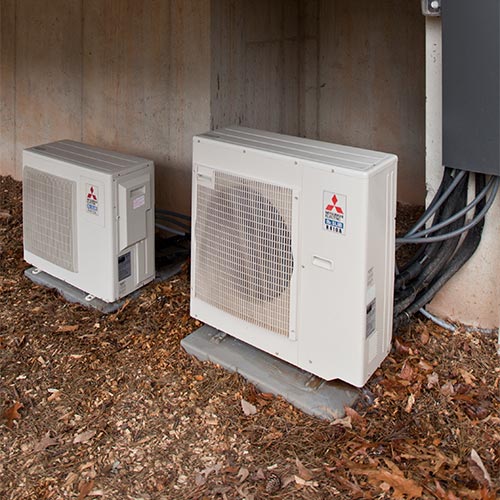 Mitsubishi Ductless Mini-Splits
Have you been heating and cooling a living space without ducting? Maybe it's a workshop, office, garage or addition? We all know how annoying window and floor based air conditioners are. They're noisy, power-draining and unsightly. Well we have great news for you! Now, with a Mitsubishi ductless system, you can have quiet, efficient comfort for any living space, without the need for ducting! Mini-splits can also be configured to provide comfort for multiple rooms, with room by room temperature control. We offer mini-split systems from the leader in ductless solutions, and we're ready to answer any questions you have about this exceptional comfort option.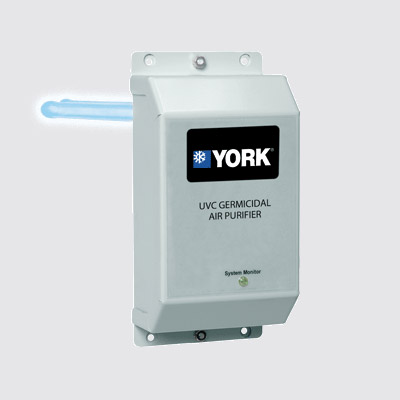 UV Air Treatment
Indoor air quality is a crucial part of our job as a local
HVAC company
. But did you know that UV lamps don't just benefit air quality? They also help system efficiency by keeping the indoor coil nice and clean. You see, when the air conditioner runs, it chills refrigerant and pumps that inside to the indoor coil. Warm air from the home is forced through the coil, and the refrigerant absorbs heat energy from the air. As the air cools, humidity gathers on the coil. This dark, damp coil interior is a prime place for mold and bacteria to hang out. When this happens, it not only hurts air quality, but cooling efficiency too (and heating efficiency if using a heat pump). A UV lamp kills surface and airborne mold and bacteria. This double-benefit is something we highly recommend to our customers for efficient, healthier home comfort.
5
stars - based on
1
review
Air Conditioning Service
for Torrance
HVAC Consulting Air Conditioning and Heating, LLC
1815 W 205th St STE 208
Torrance
,
CA
90501-1553
Phone:
888-720-3607