888-720-3607
Torrance Air Conditioner Repair
Stay comfortable with reliable and efficient cooling.
It's hot outside, and your air conditioning system is on the blink. Who do you call for rapid response to your Torrance air conditioner repair need? Grab that phone and dial 888-720-3607 for timely service done right. We're a family owned and operated company with an A+ rating from the BBB. This exemplifies our commitment to our customers.
The Most Important Thing
When you need service on a malfunctioning air conditioning system, what's the most important part of the process? Accurate troubleshooting. An HVAC system can have many different problems. However, these problems can share very similar symptoms, and all too often an inexperienced contractor will make the wrong call. This can cost a lot of money. When you call us for your Torrance air conditioner repair need, we figure out what's really wrong so you only spend the money you absolutely have to.
It's All About Your Comfort
What's nice about a family owned and operated company? The personal attention you receive. We don't drive trucks around Torrance packed full of equipment we have to sell by month end to keep the lights on. We're able to take a very specialized approach to each customer situation, and focus on your comfort, not our inventory-clearing-needs. If you want an indoor comfort system designed around your specific home, efficiency and budgetary goals, then we're the Torrance air conditioner company to call at 888-720-3607.
Service Reviewed:
Furnace Installation
Jeff, thank you for the outstanding job your company did installing our new furnace in September 2008. Jeff was courteous and explained all technical details in simple terms we could understand. One of the most important things to us was that he was not pushy or aggressive, but simply answered our questions honestly (i.e., no aggressive marketing push!). In addition to installing the furnace, They installed all new duct work in our attic, new heater vents throughout the house, and a simple, new wall thermostat. He and his assistant did a fine job, and it was done for a fair price. I would definitely hire him again, and I recommend him to others. Thanks a lot, Jeff!"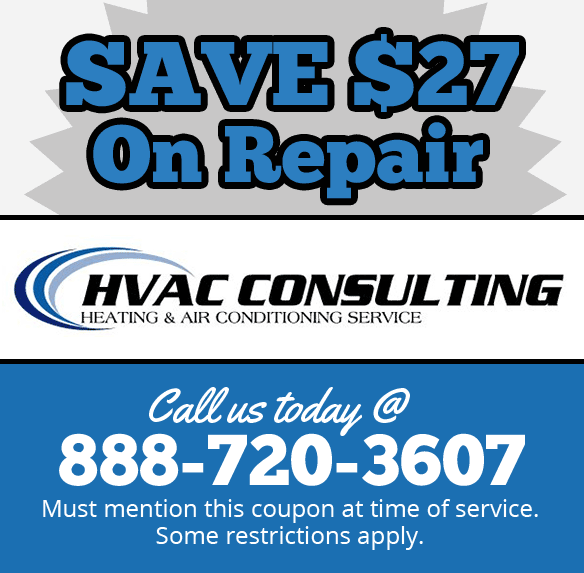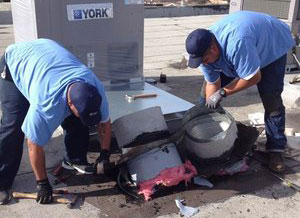 Request Service
If you're after quality and a timely response for your air conditioner repair need, look no further than HVAC Consulting.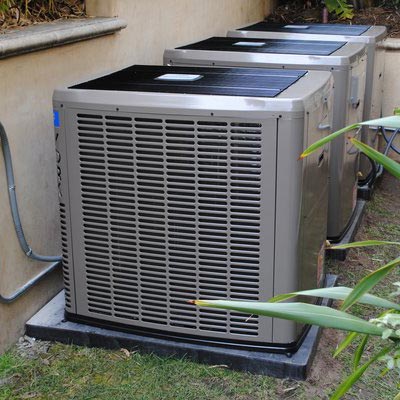 No Job is Too Small or Large
HVAC Consulting is built on many years of experience in the HVAC industry, and we're here to handle any heating and air conditioning need for the greater Torrance, CA area. Do you need preventive maintenance on your system? We service all makes and models. Maybe you need air conditioner repair, or multiple units to replace old equipment? Again, we've got you covered with the finest service in the industry. We promise, you'll be so happy with the comfort solutions we provide, that you'll be spreading the word to family and friends.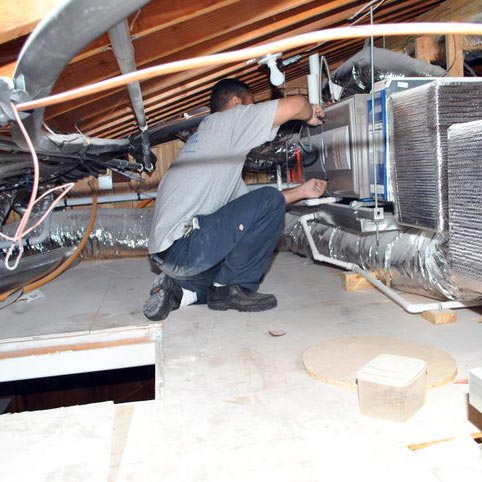 Heating Systems Too
In addition to keeping you cool in the summer heat, we specialize in all other aspects of home comfort including indoor air quality and heating systems. From heat pumps and air handlers to gas furnaces and packaged systems. If you have existing equipment that needs a tune-up, an older system in need of an upgrade, or a system for new construction, you'll be very happy with the services we provide. Call us today at 888-720-3607. We can't wait to enhance the quality of your indoor comfort control.
The Modern Gas Furnace
It's Southern California. Not a huge need for a gas furnace. Well, at least not like other areas of the country need them. However, when our winter nights dip down to around 40-50 degrees, a warm and cozy home is needed. And few things do that as well as a gas furnace. Granted, heat pumps are also a great option for our area, but the cost of natural gas will typically trump the cost of electricity required to run a heat pump in most areas. And remember -- a gas furnace is used all summer too. How? The fan motor in the furnace is responsible for moving air throughout the home for air conditioning too. Modern furnaces offer variable speed ECM fan motors that not only offer better comfort, but they're whisper quiet. If you've been turning up the game when the air conditioning kicks on, those days can now be over. We're the local
HVAC company
to call for indoor comfort done right.
5
stars - based on
1
review
Air Conditioner Repair
for Torrance
HVAC Consulting Air Conditioning and Heating, LLC
1815 W 205th St STE 208
Torrance
,
CA
90501-1553
Phone:
888-720-3607