888-720-3607
Air Conditioner Palos Verdes
Exceptional heating and air conditioning service.
Don't sweat the heat with an air conditioning problem on a hot summer day! HVAC Consulting is the place to call for fast, quality air conditioner service in the Palos Verdes area. We're family owned and operated, with the experience, knowledge and service that set us apart from the competition.
Air Conditioner Repair and Maintenance
If we asked you what the most important part of air conditioning repair service was, what would you say? Some say the price. Others state it's how long it takes for a tech to arrive. We're here to say it's the initial troubleshooting. Yes, timeliness, price and other items are extremely important, but if your air conditioner technician doesn't properly troubleshoot a problem, you could lose a lot of time and money. Air conditioning systems are comprised of multiple pieces of equipment. There are many potential problems, yet the problems share similar symptoms. When you call HVAC Consulting, we fix what really needs fixing. This means you spend less money, and your comfort is restored as soon as possible. Call us today for quality air conditioner service in the Palos Verdes area!
Design and Installation
Just like air conditioner repair must be diagnosed properly for work to be done right, another extremely important aspect of home comfort is the initial design and installation of the system. For example, did you know an air conditioner sized too large will not run properly? Purchasing an air conditioner isn't like buying a dishwasher. It's more like buying an engine for a car. The wrong engine installed the wrong way in the vehicle will have issues, regardless of the quality of the parts. If you're after reliable and efficient home comfort, you need your
Palos Verdes air conditioner
system installed by the experts at HVAC Consulting! Call us today at 888-720-3607 for a free in-home estimate.
Service Reviewed:
Air Conditioning Replacement
"I thank you for the AC and Heating work on two of our buildings-both of the systems were in pretty well worn-out. Now, in a very short amount of time, with a very modest cost, we have systems that are much better than the originals. Your thouthfullness in planning, your integrity as to the equipment, the time necessary and the final results have been a source of great joy to me. The entire Church Board has been very satisfied at the results and the way in which you accomplished all this. Thank you for your honest evaluation of the project and the very professional way in which you brought it all to conclusion."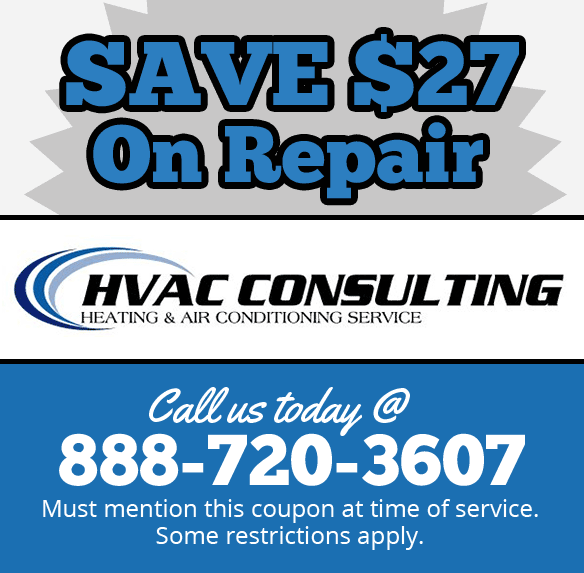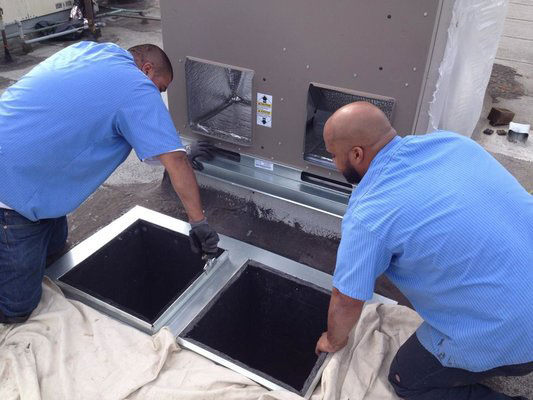 Request Service
Palos Verdes air conditioner service just doesn't get better. Contact us today!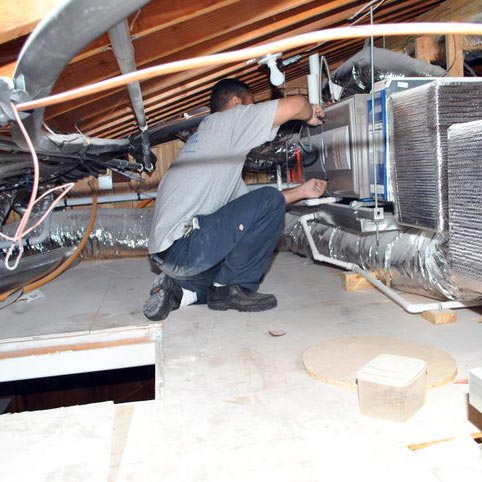 Design and Installation
As mentioned above, the initial design and installation of your HVAC system is paramount to achieving reliable, efficient indoor comfort control. In addition to the design of your system, you want to build on the foundation of reliable equipment. We've been around the "HVAC block" quite a few times. We know what equipment manufacturers make quality products. We know what's over priced, what is lacking in quality and what's worth the price tag. We can tailor the ideal solution for your specific and unique comfort needs. We're the Palos Verdes air conditioner company to call for the finest HVAC service in town!
The Modern Gas Furnace
It's Southern California. Not a huge need for a gas furnace. Well, at least not like other areas of the country need them. However, when our winter nights dip down to around 40-50 degrees, a warm and cozy home is needed. And few things do that as well as a gas furnace. Granted, heat pumps are also a great option for our area, but the cost of natural gas will typically trump the cost of electricity required to run a heat pump in most areas. And remember -- a gas furnace is used all summer too. How? The fan motor in the furnace is responsible for moving air throughout the home for air conditioning too. Modern furnaces offer variable speed ECM fan motors that not only offer better comfort, but they're whisper quiet. If you've been turning up the game when the air conditioning kicks on, those days can now be over. We're the local
HVAC company
to call for indoor comfort done right.
5
stars - based on
1
review
Air Conditioner Service
for Palos Verdes
HVAC Consulting Air Conditioning and Heating, LLC
1815 W 205th St STE 208
Torrance
,
CA
90501-1553
Phone:
888-720-3607